Equipment Reservation Request Form
Related Equipment Rentals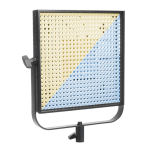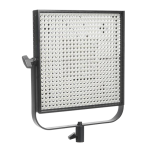 LitePanel Mini Plus 2″ x 5″
$45.00/day
Equipment » » LED
The MiniPlus is a compact, portable, dimmable LED softlight. Available in daylight (flood and spot) and tungsten (flood) models, the powerful system provides soft, directional output. This broad lighting source is ideal to mount on a camera, wall, or any place that calls for a highly portable softlight.
Litepanels MiniPlus heads feature an output control knob for instant dimming from 100% to 0, with minimal color shift. Output is fully flicker-free and heat-free, and remains consistent, even as the battery voltage goes down.
For additional control, units are available with pre-cut interchangeable conversion and diffusion gels that handily slip into an integral frame. Gels are supplied in 8 or 16-piece sets customized for every MiniPlus Camera Lite Kit, One-Lite, or Dual-Lite package. These long-life filters can also be purchased separately, in sets, or individually.